A Harness Racing Website from the perspective from an Owner / Fan / Handicapper and Memorabilia Collector!

We offer international links to a variety of segways to the latest in the sport of Harness Racing on our "Harness Related Links" page.

The pictures featured within this site are of horses or drivers that we have admired or enjoy watching and wish to acknowledge them.

We also offer expert weekend (Saturday) race selections for the Meadowlands, Vernon Downs, and selected races from Mohawk and Woodbine, and in coming in August - the Syracuse Mile.

You will find a nice sampling of Harness Racing Memorabilia and a web page for our horse(s) we currently own in partnership.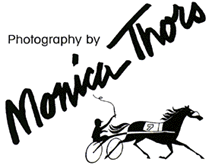 Various Pictures on this website graciously furnished by world renowned photgrapher - Monica Thors at MTphoto.com
CHECK THIS SITE OFTEN!
- it is ALWAYS under Construction with new stuff!!!